Speed Demon 4PACK Black OPS Pod Light (Sold In Pairs)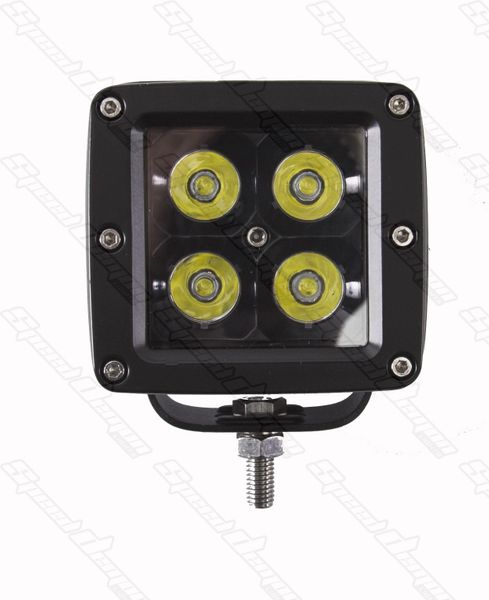 Speed Demon 4PACK Black OPS Pod Light (Sold In Pairs)
NEW Black OPS Reflector will turn night into day with Speed Demon's LED Work Lights. The 4 Pack features 4, 4 watt LEDs and is backed by a Lifetime warranty, featuring the industry leading American CREE LED technology in your choice of a flood or spot beam. Made with a high quality aluminum housing and a virtually indestructible Polycarbonate lens. Thanks to a waterproof plug and play wiring harnesses, installation is a breeze (H2 lighting harness required for installation, sold separately). Mounting bracket included.
   * LED Power: 16W and 1280 lumens
* Operating Voltage: 10-30V DC
* Waterproof Rating: IP 67
* Housing Color: Black
* Polycarbonate Lens (PC)
* Stainless Steel mounting bracket
* H2 wiring harness required 
* 50000 Hours LED Life
* Size: 3"x3"x3"
* Lifetime Warranty